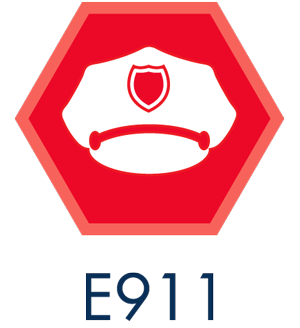 Vitelity provides a comprehensive Enhanced 911 service for all US-based local numbers and basic 911 service for Canadian numbers*. When a VoIP end-user dials 911, they are routed to the nearest public safety access point instantly saving precious moments. Customers can input location data into our network by either remote access API or manually through our friendly web based control panel.
Vitelity's E911 product features include:
Realtime address validation and provisioning via the API or user portal.
Bulk upload feature available for resellers
Free 911 alerts (send free SMS or email notification when a 911 call is placed)
Volume pricing available for resellers
* Enhanced or "E" 911 service is not available in Canada.
All emergency calls are routed to regional dispatch centers.
100% FCC and CRT Compliant Coverage for US and Canada